Joined

Feb 13, 2018
Messages

127
Looks like we will still have Football as well as the CFB Championship.
Bob Bowlsby explains how dependent the Big 12, ACC and SEC are on each other regarding the fate of a fall college football season.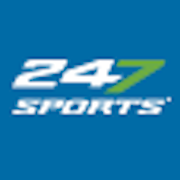 247sports.com
The CFP selection committee will release its first rankings Nov. 17 and final rankings Dec. 20, two weeks later than originally planned.
www.espn.com
Both Iowa and Ohio State have come out that they will have over $100M shortfall in their programs. Iowa has cut 4 sports teams. Nebraska is also stating they will have a shortfall. There are schools that want to play a 10 game schedule. More if anyone cares, you can go and look it up for yourself.
HAHAHAHAHAHAHAHAHAHA. Feel bad for the schools that want to play but are being held back by their conference. Wow, just wow. The numbers are pointing to this "pandemic" winding down. Unsure why the schools cannot just play if others want to sit at home and hide in their basement bunkers? Just seems weird to me that a conference can do that as a whole while not allowing the others to play each other if they want. Hmmm, could be a microcosm...